New year, new you
Your 2020 guide for sexual wellness
Written by Meredith Spencer

A new decade. It's exciting, and a little daunting. As we head into 2020, we're feeling the insatiable curiosity that accompanies a fresh start, and we're looking forward to what our sex lives might look like this time next year. The new year is a time when most of us make resolutions about how we want to improve our lives. This usually takes the form of gym memberships, diets, resolving to get up an hour earlier, take the time to travel more or spend more time reading.

Here at Coral we propose another resolution: working on your sexual wellness. Sex and intimacy are fundamental pillars of our health and happiness. Study after study proves that more satisfying sex has been linked to stress relief, heart health, sleep quality, general happiness, and could even make you look younger!

With that in mind, we've put together a list of resources for sexual wellness in the new year. It's not about resolution, it's about evolution. These are our picks for supporting a healthy sexual practice, because sex doesn't exist in a vacuum.
Sleep
Sleep is the foundation that mental and physical wellness rests on (pun intended). Puns aside, if you're suffering from performance or desire issues, it's likely both will improve when you've gotten eight solid hours the night before. Developing good sleep practices takes a little trial and error, but there are a few things we go back to again and again: solid sheets, a feel good uniform and a relaxing night routine.
Brooklinen
What can we say about Brooklinen's Classic Percale Sheets that hasn't already been said? Seriously, with over 30,000 five-star reviews, they set a cool and comfortable foundation for tucking in at night. "Brooklinen was built on the simple idea that beautiful and ridiculously comfortable sheets shouldn't cost an arm and a leg, and since founding our guiding principle has always been 'We want you to be comfortable,'" says Katherine O'Keefe, Director of Partnerships, PR and Social. Plus, if you're someone who experiences responsive desire, a great set of smooth, cool sheets might be just the thing you need to get in the mood.


Lunya
Lunya's washable silk sleepwear for women isn't just luxurious to the touch (something both the wearer and their partner can appreciate), it helps thermoregulate body temperature during slumber (hot sleepers, we're looking at you). "Each piece is designed to make you feel confidently comfortable in your most intimate space: the bedroom," says Gabby Cummings, Brand Marketing Manager. " With novelty consistently rated one of the most integral parts of sexual desire, trading in that tee you've had since high school for something a bit different could stoke both partner's desire-fire.

Establishing a nighttime ritual can help make the transition from day time to dream time a little easier. These days we're supplementing our nightly cup of tea with a few drops of Tonic's Chill tincture under the tongue. The adaptogenic CBD blend is formulated for stress relief with ashwagandha, passionflower and Full Spectrum CBD Distillate sourced from Tricolla Farms in New York's Hudson Valley.

Exercise
Bodies in motion stay in motion. Regular exercise produces endorphins in the brain that stimulate the release of sex hormones which can reduce your heart rate, improve digestion, lower blood pressure and cortisol levels and relax the body. In fact, a 2008 study at Florida Atlantic University found physical activity primed a woman's body for sexual activity by making her more sensitive to touch and increasing the efficacy of stimuli, while men experienced improved sexual function and better orgasms. Now that's a resolution we can get behind!
Carbon38
Gear that fits and moves with you is a must. Carbon38 brings all the best (and best looking) gear under one (digital) roof, with a focus on female-led brands and independent designers. There's a good chance you'll find pieces that you'll want to wear even on days when your biggest workout is running to the store to get groceries.
CycleCast
The BYOB (bring your own bike) of cycling apps. CycleCast can be used with any exercise bike, all you need is your smartphone and wifi for guided workouts with professional instructors. Customize your rides from 20 to 60 minutes to fit your schedule and music preferences, you can even control the volume of instructors and beat separately (think: no yelling).
The cult New York yoga studio (which self-identifies as "Spherical Techniques for Longevity") has opened its doors digitally with Sky Ting TV. Whether 2020 is the year you get flexible enough to touch your toes or strong enough to hold a headstand, there's a class for you. Options range from five to 50 minutes long and rotate monthly, ensuring there will always be a new challenge ahead.
Nutrition
It's well known how much what we eat affects our health but less widely discussed is what diet does for our sexual health. Factors like nerve function, hormone levels and blood flow to the pelvic area are essential for good sexual performance and desire. While there's no such thing as "eating better," you can nourish your body more thoughtfully, cook more joyfully, waste less and experiment more. If you're finding yourself feeling blah in the bedroom, read on.

More fresh vegetables, less food waste. That's the mission behind Imperfect Foods, the grocery delivery service that thinks outside the standardized produce ideals. Seasonal produce with slight cosmetic imperfections and pantry staples are delivered to your door for about 30% less than you'd pay at the store. Over the past five years they've saved 88 million pounds of produce from going to waste.
Ritual
If you're female and haven't taken a vitamin since your mom handed you the chewable kind, have no fear. Ritual's science-backed, super customizable daily vitamins for women make it easy to fill the gaps in your diet to maintain energy, immunity and skin and hair health. The Essential formula contains nine nutrients you need, and nothing you don't (all from vegan sources, natch). Even the gel capsule is designed to be easy to swallow.

If you're confident with your basic cooking skills, 2020 is the year you level up your game by mastering the art of infusion. Yup, we said infusion. Meet LEVO, which takes up about as much space as a coffee maker and cleverly transforms oil, butter and honey into botanical blends. "You can make basil olive oil, hemp honey or lavender coconut oil in the same simple device, just throw the pieces in the dishwasher after for easy clean up," says Head of Brand Olivia Harris.

Mindfulness & More

Curious about what a meditation practice can do for your sex life? Mindfulness has been shown to help both people suffering from low desire and performance issues (like ED or non-concordance) as well as increasing sexual satisfaction across the board.] For questions about the unseen, intangible, esoteric world around us (and within us), we turn to the experts. As digital and holistic worlds come together, there are more ways than ever to connect with other spiritual seekers. Here are a few that continually delight us and challenge our perspective.

Holisticism
One part wellness, one part mysticism, all parts accessible. Holicitism is an intersectional (and totally digital) hub for connecting with a higher vibe. Offering virtual workshops on everything from Human Design to rethinking your relationship with money, Holisticism is our new go-to resource for all of our "out there" wellness questions. Don't miss the weekly newsletter.

Stop, Breathe & Think
Our favorite source for free guided meditations, Stop, Breathe & Think is not just another mindfulness app. The Webby award winner was born out of the non-profit Tools For Peace, which is dedicated to teaching mindfulness tools to inner city kids. The app has recently expanded to offer Alexa skills including meditation timers and sleep-inducing ambient noise for bedtime.

Co – Star

We're calling it: 2020 is the year that Co – Star become the new DMs to slide into. The wildly popular (and ultra-screenshottable) astrology-slash-social networking app is the millennial method of choice for comparing birth charts with friends, family and potential dates. Don't forget to check their Venus sign.
Want to learn tennis from Serena Williams or storytelling and communication from David Sedaris? Now you can. Launched in 2015 with the simple idea of having successful people teach video classes to the public, MasterClass is now a Goliath in the field of online courses. And because the brain is your largest erogenous zone, taking a course alone or with your partner could be just the foreplay you need to heat things up in other parts of your life.

Sexual Wellness

Horizontal happiness, our specialty! If pleasure is on your agenda for 2020, you're in the right place. We know that pleasure isn't a destination or a competition. We're here for the experience, the connection and the knowledge we gain along the way. Whether you're exploring desire with a partner or getting to know yourself on a deeper level, these are our picks.
Foria
Foria's broad-spectrum CBD products span a variety of formats: elixirs, a vaporizer, feminine suppositories and an intimate massage oil. "We are honored to be a leading voice at the intersection of cannabis and female sexual health and wellness," says Chief Brand Educator Kiana Reeves, "Our products allow our community to experience enhanced pleasure, relief from pelvic discomfort and optimal wellbeing. We are deeply committed to organic practices and ingredients and to maintaining the highest standards of purity and transparency."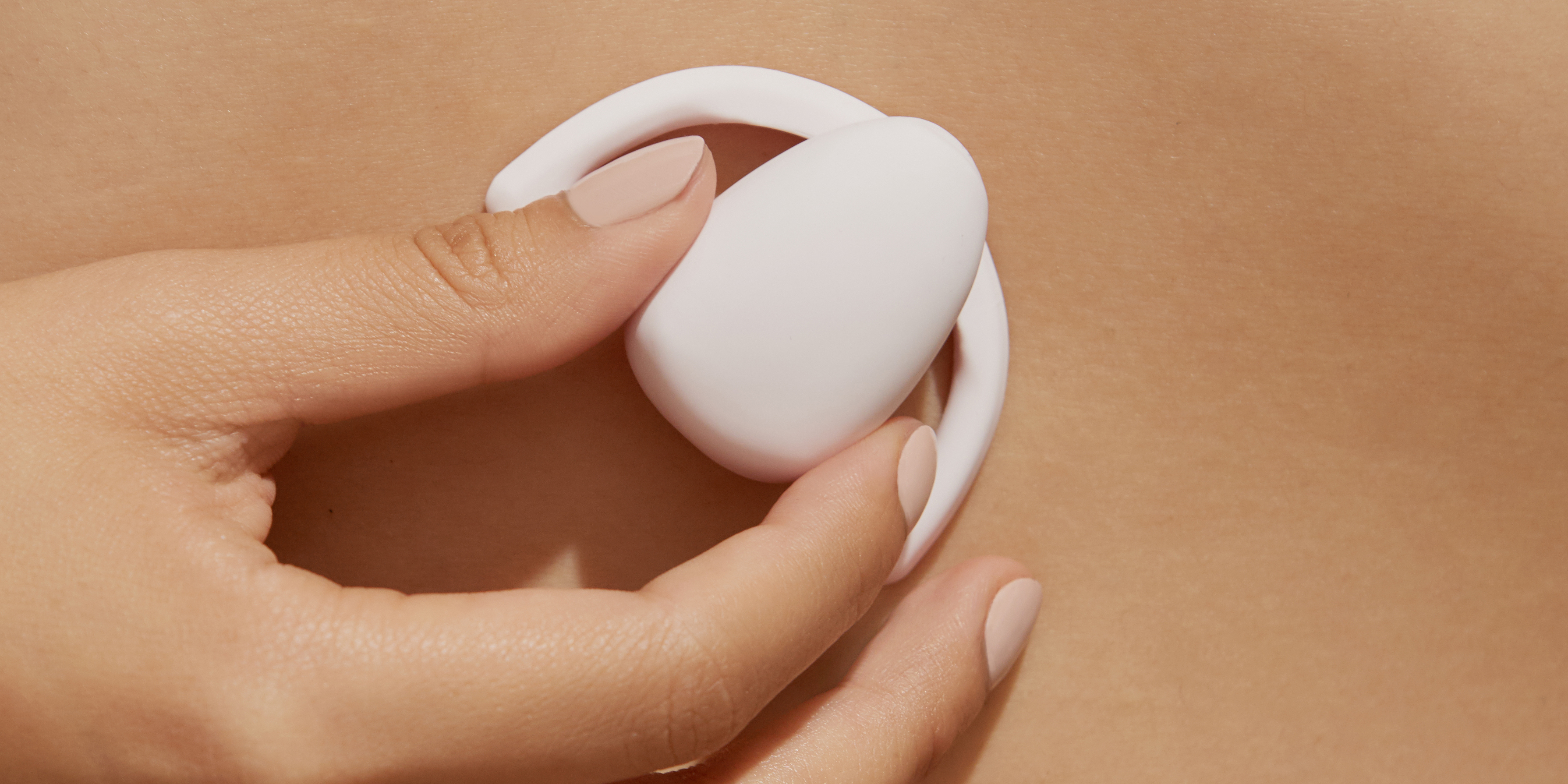 Founded by two women (one of whom is an MIT-grad) and eschewing the notion that one size fits all, Dame engineers their products by collecting people-centered research from the 10,000-plus members of Dame Labs (don't forget to sign up as a tester!). "Dame aims to close the pleasure gap through community, education, and innovative tools that are made by and for people with vulvas. All of our products go through rigorous testing period before going on the market to ensure that they are exactly what people with vulvas want and need." Brand manager Jocelyn Floro tells us.

Plus, Coral users can get 15% off anything on dameproducts.com with code CORAL15 right now!
Erika Lust
Filmmaker Erika Lust is creating a new genre: indie adult cinema. "Pornography is so important," Lust tells us, "it's more than 'just porn,' it's part of a wider discourse on sexuality and gender and a social representation of sex. It's about time we started bringing the same attention and level of consciousness to the type of pornography we consume as we do in other areas of our lives."


Relationships

Wellness is bigger than you. Prioritizing relationship health yields dividends for you and your partner. Whether you're just getting to know each other or have been together for years, exploring communication styles, behavior patterns and idiosyncrasies can illuminate facets of your partner you didn't know existed and help you understand one another better. From deceptively simple games (that might change your life) to in-depth workshops based on science-backed relationship research, here are a few of our favorite resources to get you started.
Gottman Institute
Dubbed the "Einstein of Love" by Psychology Today, John Gottman has conducted research on marriage and the study of emotions, physiology and communication in couples for more than 40 years. The Gottman Institute applies this research-based approach to a series two-day workshops on The Art And Science of Love. Couples learn skills for fostering affection, conflict resolution and identifying relationship strengths and weaknesses.

School of Life
Inspired in part by Alain de Botton's viral essay "Why You Will Marry the Wrong Person," School of Life is full of resources for exploring relationships and intimacy, but one of our favorites is the Connect Game. Each one of the 100 cards in the deck is printed with a question for partners to take turns answering covering appreciation, aspiration, desire, forgiveness and growth.

The Five Love Languages
It's a cult classic for a reason. First published in 1992, Gary Chapman's relationship book has been on The New York Times Bestseller list since 2009. While the principles of the five love languages have been expanded into a series of podcasts, live events and more, there's nothing quite like getting to the primary source and reading Chapman's original findings based on his work as a counselor. Book club, anyone?