Coral's sex-positive holiday gift guide
The best sexual wellness gifts for yourself or a partner
Written by Abby Lee Hood
What do intimate relationships have in common with the holidays? In both, it's important to give and receive equally, including in your very intimate relationship with yourself. Giving and receiving means honoring your needs equally as much as your partner's, the foundation of any sex-positive relationship. While being sex-positive means many things to many people, we've created a holiday gift guide encouraging intimacy, pleasure and honesty, which are qualities any sex-positive person should embody.
We've included everything from toys to education, self-care, and fun. Whether you're looking for the right gift to
reinvigorate your sex life
with a romantic interest after a long year, or just want to treat yourself, this list covers it all.
We hope these hand-selected suggestions make holiday gift shopping a lot more pleasurable.
The best sex-positive holiday gifts
The classic Magic Wand

We'd be remiss not to include the
original Hitachi vibrator wand
. It's been the most popular and highest-selling vibrator for about three decades,
beloved by sex educators like Betty Dodson
for its ease of use and consistent delivery. If you want to get back to sex toy basics without sacrificing pleasure or results, the Hitachi Magic Wand, for $69, is a great choice.
She Comes First
No matter your gender identity or sexual orientation,
She Comes First
is the ultimate guide to great oral sex and clitoral stimulation. Coral advisor Dr. Ian Kerner's book was directed at straight, cis men, but the rather revolutionary concept that femmes should finish first and the step-by-step guide to making it happen make this book a classic. You'll learn about the internal clitoral structures, the G-spot and other parts of the vulva that making oral sex more enjoyable for all parties involved. We'd recommend purchasing from a local or online shop instead of a big-box store.
A Coral subscription

You can absolutely enjoy many of Coral's sexual wellness features and the Coral pulse for free. But if if you really want to unlock better sex, personalize your journey and include your partner, a
Coral subscription
might be the tool for you. Annual memberships cost $59.99 and come with a free, 7-day trial. Enjoy a personalized weekly sex tracker, engage with our community and get complete access to exercises, stories, quizzes and lessons. Plus, add a partner for free and explore together. It's the perfect gift for you both!
Foria Arousal CBD Oil
Discomfort and pain during sex is uncomfortable and vulnerable, but it's more common than you think. New CBD oil products for vulvas help ease the discomfort, relieving pain and relaxing muscles. We love this
$48 topical formula
from Foria designed for solo or partner use. There are no additives, and it's made with organic ingredients.
Eco-friendly lingerie

We can't stress this enough: eco-friendly is sex-positive. If you want to enjoy sex, we need a sustainable planet to have it on. That's why we've chosen environmentally friendly lingerie brand
Azura Bay
. They use low-waste packaging, eco-friendly fabrics and productions processes as much as possible, and their products run the gamut. Looking for lacy unmentionables? Check. How about soft, comfortable pajamas or workout wear? Check and also check. Their prices are also very reasonable; snag the
Merlot Purple Cutie Thong
for $26.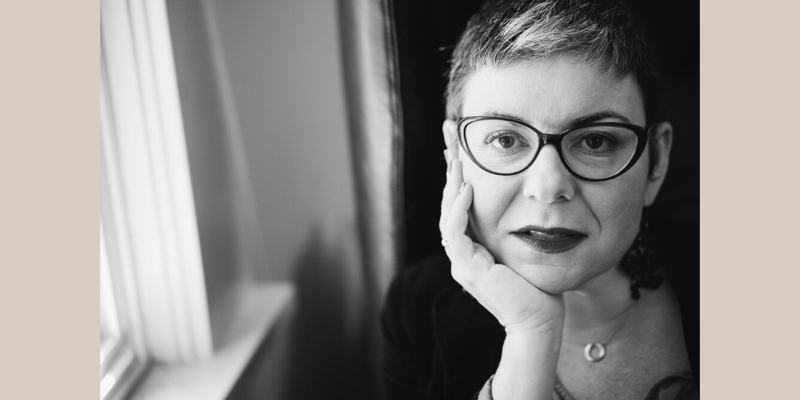 Intimacy and sex coaching sessions

There are many reasons to invest in sex therapy in a normal year, and that's without considering lockdown, coronavirus anxiety and being trapped inside together for months on end. While it may not seem sexy, working through intimacy issues or simply learning to be a better communicator is a sure way to build a stable, healthy long-term relationship. Therapy can also help individuals prepare for intimacy in the future, especially if you've experienced trauma.
Katherine Friendman
, LPC, offers telehealth and digital therapy sessions from her Portland, Oregon office. Couples first go through a free, 30-minute intake session, and subsequent couples' intimacy sessions start at $180. Friedman specializes in increasing intimacy, creating more passionate sex lives and helping clients heal from trauma. Many clients can also contact their health insurance companies for local, in-network therapists.
Osé 2

Looking for a sex toy that stimulates both the clitoris and the G-spot at the same time?
Lora DiCarlo's Osé 2
has you covered, and is designed to mimic the feel and touch of both a human tongue and finger. This is a great solo toy but can also be adjusted for partner play. The Osé 2 is $290 and comes packaged in plastic gathered and recycled from ocean trash. It's also waterproof and has hours of battery life. If you've never used sex toys before, you might want to
ease into it
. We're here to help.
Life Elements CBD oil bath bomb

There's nothing more relaxing than a warm, sensual bath, and Life Elements makes a bath bomb that takes your self-care time to a new level. The
50mg bath bomb
starts at $11 and is designed to relieve both pain and stress. Make a lush bath part of your nightly routine or use before sex to get similar benefits from CBD massage oils. If intimacy makes you a little anxious, a warm CBD bath beforehand might be just the trick.
Plan a playful staycation

Everyone has different love languages, and staycations are a great fit for those who love giving and spending close time together. As winter settles in, a cozy staycation can take so many forms: intimate partner massage coupled with face masks and a cup of tea makes for an
at-home spa;
yogis and meditation lovers can craft a
retreat without leaving the couch
thanks to online yoga classes; film lovers can hand-select a list in their favorite genres for
a personalized festival
, combined with delicious popcorn and plenty of blankets; the possibilities are endless! Whether single or partnered, a staycation delivers the relaxation and holiday celebration you crave.
Sex-positivity means something different to each person
, but rest assured there's a gift out there that caters to everyone. This holiday season, we hope you'll take some time to gift to yourself as much as others, and be comfortable accepting love, affection and gifts from partners and loved ones.
May your holiday be merry, bright and full of pleasure.